Police in Athi River, Machakos County, arrested a 40-year-old man for allowing his 9-year-old child to drive his vehicle, a Toyota Passo, on Mombasa Road.
Athi River Sub-County Police Commander Mary Njoki said motorists who spotted the minor, a 9-year-old student, in the driver's seat alerted authorities, resulting in the pursuit of the vehicle .
After stopping the car, police found the boy in the driver's seat, his father in the co-driver's seat and the boy's 7-year-old sister in the rear passenger seat.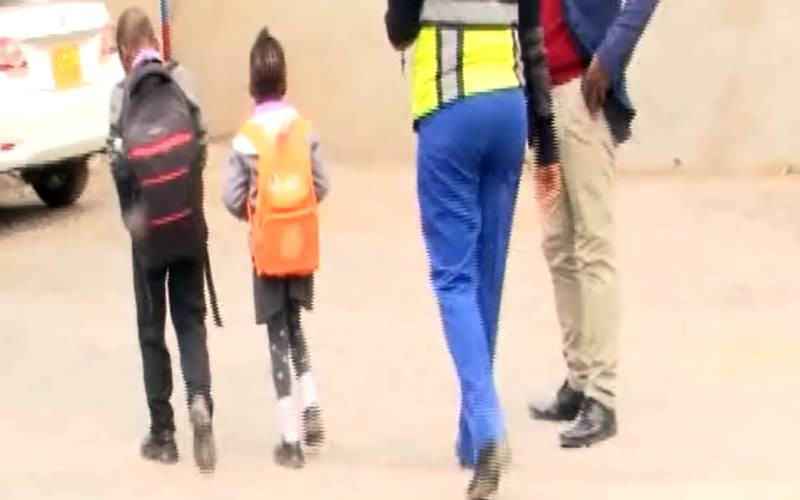 Police said when the boy was ordered to stop, he 'sped towards Athi River Township'.
The vehicle was however intercepted at a detour leading to the school where minors learn.
The children's father was arrested and taken to Athi River Police Station. Her children were then taken to school by the police.
Athi River Police Chief Mary Njoki said it was illegal for any Kenyan to allow unlicensed people to drive their vehicle.
Section 30 (Subsection 2) of the Traffic Act states: "No person who owns or is in charge of a motor vehicle of any class shall compel or permit any person to drive such a vehicle motor vehicle unless that person holds a valid driver's license or a valid provisional license endorsed for that category of motor vehicle".
It adds: "Any person who contravenes or fails to comply with this section shall be guilty of an offense and liable on first conviction to a fine not exceeding twenty thousand shillings or to imprisonment for a term not exceeding not three months; and on each subsequent conviction to a fine not exceeding thirty thousand shillings or to imprisonment for a term not exceeding six months or both such fine and such term of imprisonment.
Njoki said the suspect will be arraigned at Mavoko courthouse.
"Parents should not allow their children to drive vehicles. A driver's license is only issued to Kenyans aged 18 and over. If a driver without a license is allowed to drive, he endangers his life and that of other road users," Njoki said.